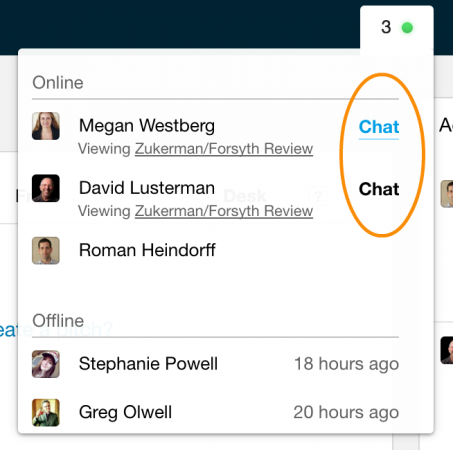 Your time is precious. An editor who manages six writers recently told us: "we're on Slack but it would be so much faster if Camayak had its own real-time chat option".
The new chat feature helps you meet deadlines and improve the quality of work by letting you:
privately discuss anyone's work with them
clarify the editorial budget while everyone's looking at it
comment on staff performance with the data in front of you
All in real-time, from anywhere with an internet connection.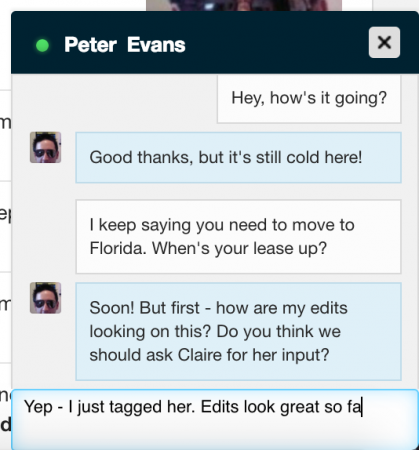 If you'd like to see how Camayak is helping remotely distributed newsrooms flourish, we're offering extended free trials until the end of May. The deadline for arranging yours is next week on Wednesday, April 6th. You can also check out our "How to Manage Digital Workflows" presentation.