HubSpot App Marketplace lets you connect a variety of apps to your HubSpot account so that content and data flow seamlessly between different apps. If you find yourself clicking back and forth between apps or manually copying data from one to the other, these integration apps can help you build a more efficient workflow.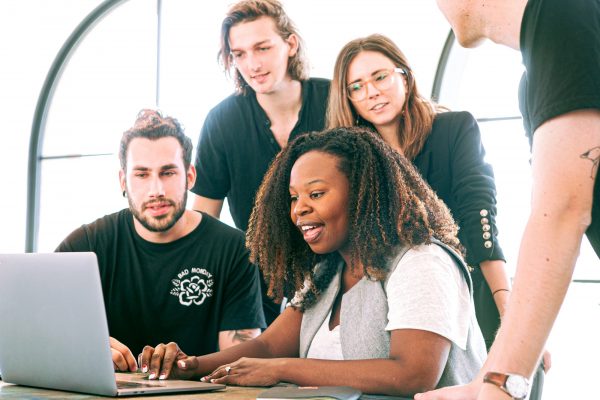 Why Use HubSpot App Marketplace's Apps for Blogging?
We've all been frustrated by having to open numerous different apps and websites to find the information we need to complete a task. If you manage your blog through HubSpot, HubSpot App Marketplace has apps that can help you find content writers, manage a content calendar, and send payments to freelancers, all without jumping between apps.
Introduction to HubSpot App Marketplace's Top Apps for Bloggers
HubSpot App Marketplace offers hundreds of different apps to integrate your HubSpot account with other services. We'll take a look at some of the top apps for bloggers and content teams.
WriterAccess
WriterAccess is primarily used to find content writers. It offers a network of 15,000 writers and other content professionals and a "matchmaking" service for teams who need writers for marketing content. The WriterAccess HubSpot app provides a way to move articles from the WriterAccess app to your HubSpot blog. The HubSpot integration is only available with WriterAccess Pro, which comes in at $59/month.
HubSpot Integration Feature
Send approved content from WriterAccess to your HubSpot blog
What Do the Users Say?
WriterAccess's customers have plenty of positive feedback to share on review sites like G2: In my 8 years of working for the web design and SEO industry, I've worked with several writing companies and WriterAccess has proven to provide the best experience, writing, and service out of all of them.
Unfortunately, users of the HubSpot integration app aren't quite as pleased. One user shared: The integration with HS is terrible. It adds code to the content that is impossible to remove without either copying it into a Google Sheet to strip it or getting a developer involved. It adds a significant amount of time to our processes.
Conclusion
If you already work with WriterAccess to hire freelance writers to create content, this app looks like an easy choice, but it's very limited: All it does is push approved content from WriterAccess's system to your HubSpot blog. (And, according to the review we read, it doesn't do that well.) Teams that already work with freelance writers outside of WriterAccess's network should steer away. You'll still have to manually move content from any writer who isn't submitting through the WriterAccess platform.
Verblio
Like WriterAccess, Verblio is an online marketplace that helps you find writers for blog posts and articles. However, it boasts a second focus: video content production. Mixing video and written content is an effective way to diversify your media and reach more people. Pricing is based on the content you order through the platform. The minimum order is $105 and the lowest monthly subscription tier costs $35.
HubSpot Integration Features
Send approved content from Verblio's platform to your HubSpot blog
Send videos from Verblio to your HubSpot media file
Connect multiple HubSpot accounts to a single Verblio account
Create video requests by importing blog posts from HubSpot
What Do the Users Say?
We couldn't find a review of Verblio's HubSpot integration specifically, but users on G2 generally liked working with Verblio. It earned a 4.9 out of 5 rating: The quality of the work and knowledgeable nature of the Verblio team (writers and contacts) is excellent. The platform has a wealth of talented writers and our contact has recommended some terrific writers for some of our more niche clients.
Conclusion
Verblio is, like WriterAccess, a content agency. Existing Verblio customers might love the HubSpot app, but it won't work for any team with a pool of freelance writers outside Verblio. If you're looking for a content agency and deciding between WriterAccess and Verblio, Verblio wins out: It has more integration features, and its ability to create video content is a big bonus. It's worth noting, however, that using Verblio requires a monthly fee.
NDash
NDash helps companies work with freelance writers to pitch, review, and publish content. Unlike Verblio and WriterAccess, nDash offers a free version. With the free version, you can only work with your team's internal writers. For a monthly fee of $25, you can work with freelance writers outside your company. NDash's platform allows you to accept pitches and review drafts. You can also manage writer payments through nDash, although nDash charges an additional percentage (15% or more) over the writer's contract fee for this service.
HubSpot Integration Features
Connect multiple HubSpot accounts to a single nDash account
Send approved blog content from nDash to your HubSpot blog
What Do the Users Say?
User reviews on G2 were mixed, but the HubSpot integration was a highlight: I love the ability to transfer content from my writing team directly into HubSpot. The export feature works very well and saves us a lot of time that used to be spent copying and pasting from Google Docs to HubSpot when writers turn in assignments.
Some users had issues using the nDash platform itself:
Very buggy system. I have identified many issues using the system, some of which have caused multiple hours of lost work and confusion. While their support is very helpful and quick to fix issues, I feel like I am a beta tester, pretty much constantly.
Conclusion
NDash has a robust platform, but content managers who work with freelance writers will need to upgrade to a monthly subscription. When paying writers, you'll also pay an additional 15% over the writer's contracted rate. The HubSpot integration app is limited to sending approved content from nDash to a HubSpot blog. NDash does have one major benefit over WriterAccess and Verblio: You can bring your existing writers into the nDash platform, rather than being limited to their network.
If you're willing to pay the monthly subscription fee plus a percentage on each piece, nDash is an option to consider.
Camayak API Integration
Camayak offers a rich set of features, including automated workflows that eliminate tedious tasks, high-level visibility into writers' progress and availability, and the ability to plan content with editorial calendars. Unlike the other platforms we've covered, Camayak does not offer a network of freelance writers. With Camayak, you bring your existing freelancers into the platform, coordinate deadlines, and pay writers automatically (with a 9% fee). Speaking of fees, Camayak provides a free subscription especially for teams with simple approval workflows and a small volume of content. If the free level doesn't meet your needs, upgrade to the pro for a small fee.
HubSpot Integration Features
Camayak's ability to integrate with HubSpot isn't tied to the HubSpot App Marketplace. Instead, Camayak offers an application programming interface (API) that you can use to develop an integration that meets your needs.
What Do the Users Say?
Camayak users are enthusiastic about the ways that it has simplified their work:
Camayak makes it intuitive to pitch, claim and submit assignments. If you're looking for a better process that's really easy to track, this is it.
Exactly what virtual newsrooms need: a cross between a CMS and project manager that keeps us on time.
Conclusion
Camayak differs in a major way from the other solutions we've discussed: You get to source your own freelance writers. Where Verblio and WriterAccess tie you to their own network of writers, Camayak offers total freedom in who you choose to work with. And, although nDash also allows you to bring in your own team of freelancers, you'll pay substantial per-project fees for the privilege.
Because Camayak allows you to build your own integration using their API, you also have more flexibility in how that content goes into HubSpot. Unfortunately, you'll also have to enlist the help of a developer to get the integration going. There's no point-and-click option here.
Integrating with Your Blog Publishing Platform Can Save Time, but Choose Wisely
Each of the solutions we outlined has benefits, but it pays to carefully consider each platform and whether it fits your needs before you decide.
If you currently don't have any freelance writers and you have the time to weed through submissions to find some good writers, try Verblio. Its HubSpot integration offers more features than the alternatives. With Verblio, the pay for writers is definitely on the low end, so don't expect the writers to stick around forever.
If you already have writers, but want to source from a large network, and don't mind paying a premium, try nDash. The average writer's rate is higher than that on the alternative platforms, which means you'll likely develop longer-term relationships with your freelancers.
If you want to source your own writers, need to keep the fees to a minimum, and can set up your own integration, try Camayak. The platform's workflow automation helps you accomplish more with fewer staff members, and you won't pay high fees on each contract.