Today we're announcing a new partnership with Getty Images, the world's leader in visual communications, which gives Camayak users direct access to over 50 million images for non-commercial use in any of their assignments.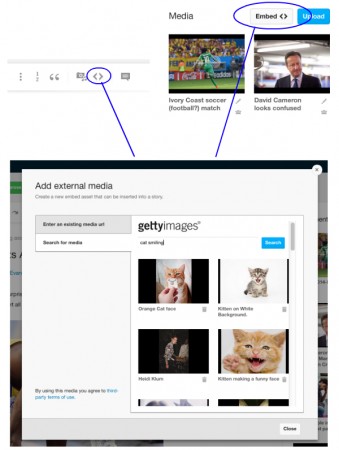 Using the embed tool, anyone working on an assignment in Camayak can now draw on Getty Images' latest news, sports, celebrity, music and fashion coverage; immense digital photo archive; and rich conceptual images to illustrate their assignments.
Whether you're covering a news event or looking for creative images to illustrate the gist of a story, inserting high quality media into your editorial workflow has never been easier.