When you run multiple blogs, keeping on top of content is anything but easy. You're likely managing contributing writers, conducting reviews and handling a content calendar — for each one. Instead of interfacing with clients, completing quality editorial work, or producing content, you lose time switching between platforms and emailing reviewers, editing content, and tracking each project's status. It's chaotic, especially when your blogs don't all use a single blogging platform or editorial workflow.
Whether you work in a marketing agency, handle client blogs as a freelancer, or run a content group, you can organize and streamline your work with Camayak. Let's talk about how.
Learn how to use Camayak Free with Roman Heindorff.
Streamline your process
There's a reason that big-name magazines have large pools of contributing writers: they get the benefit of fresh ideas and perspectives from each one. The same is true for blogs. Working with a variety of writers brings more life to your blog content.
Managing those writers, though? It's not without challenges. So how do you get more high-quality content for your blogs without spending your days in chaos?
Move pitches out of your email inbox
How many times have you opened your email looking for pitches, only to get pulled into something else? In today's digital world, our inboxes are stressful. What's the alternative? Let writers send their pitches right to your editorial workspace.
Want more pitches from established contributors? Any writer who has access to your Camayak workspace can create and submit a pitch. If you want pitches from new contributors, Camayak gives you a special email address to share. When writers send pitches to that address, they go right into Camayak, not your inbox.
Manage revisions and communication
It's not unusual to find teams using two or three different apps just to communicate about a piece of content. You might send a Slack message to a writer, flip over to the Google Docs draft, and then open your email to look at the original pitch. Talk about inefficient. Research shows that "shifting between tasks can cost as much as 40 percent of someone's productive time."
Instead of clicking between apps, keep all communication related to a project right alongside the submitted draft in Camayak. You can add comments, send notifications to reviewers and open older revisions.
Pay writers automatically
Even the most organized people make mistakes. Here's one place you don't want to make mistakes: paying your contributors! Writers want to work with companies that pay on time, every time.
With automatic writer payments in Camayak, you can't forget to send a payment. Writers can connect their bank accounts and automatically get paid when you accept their work.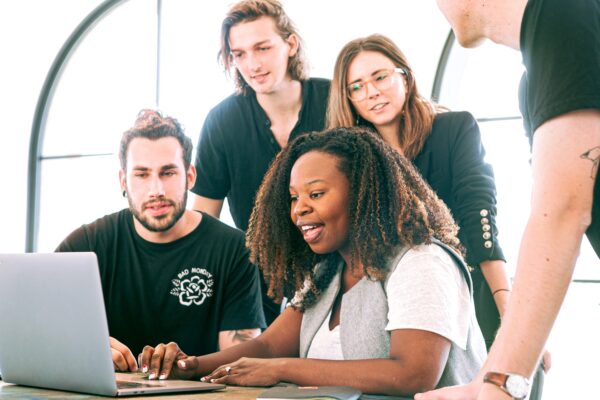 Simplify editorial and publishing work
"Managing a blog" sounds simple, but you know the reality: there are a lot of moving pieces to track. We built Camayak to make it easier.
See every deliverable in one place
Imagine that you're managing half a dozen blogs, each publishing at least three times a week. That's 18+ assignments to track every week. When even the most organized person would get overwhelmed, some Camayak customers successfully manage even more content than this.
No matter how many blogs you're managing, Camayak shows you everything in one place. From the calendar view, you see every assignment, its submission deadline and its status. Want to check on content for a specific blog? Filter the calendar with just two clicks.
Build custom workflows for each blog
The same review and approval workflow won't work for every blog, especially when there are multiple clients involved. One client may need three levels of approval, while another wants a single review.
You could handle it all manually, but you don't have to with Camayak. By setting up desks for each blog, you can build custom workflows that meet everyone's needs. Rather than sending emails for each approval, the workflow automatically notifies the approvers. And once the final approval happens, the content can be published automatically, too.
Publish to multiple blogging platforms
If you work in a content agency or marketing firm, it's likely that your clients aren't all on the same blogging platform. (Convincing them to migrate to reduce your headaches? That's a non-starter.)
With Camayak, you don't need to log into your client's blogging platform to publish new content. Instead, you set up each blog to integrate with Camayak. This means you'll always – and only – work in Camayak, even if your clients are using half a dozen blogging platforms.
Managing multiple blogs? Make it easy.
It's been a quarter-century since Bill Gates's declaration that, when it comes to the internet, "content is king."
Content is where I expect much of the real money will be made on the internet, just as it was in broadcasting.
We don't see any signs that the content explosion is slowing down, but a lot has changed in 20+ years of blogging. Today, readers expect more from blogs. They want unique perspectives, professional editing and frequent publishing. When you're managing multiple blogs, significant work goes into creating a great experience for readers. Whether your goal is building organic traffic or explaining your offering, you need a way to simplify the work of managing blogs. With a variety of plans to fit your budget, Camayak can help.