Want to get more done in 2021? It's time to check out Camayak.
For nine years, Camayak has helped magazines, newspapers, agencies, and PR teams to streamline their publishing work. Our customers say this software is "excellent for managing writers" and "makes the process a breeze." But some organizations have missed out on the Camayak magic because they simply didn't have the budget for a robust tool.
In 2021, we're making Camayak accessible to small teams and solo editors with two new subscription options: Camayak Free and Camayak Basic.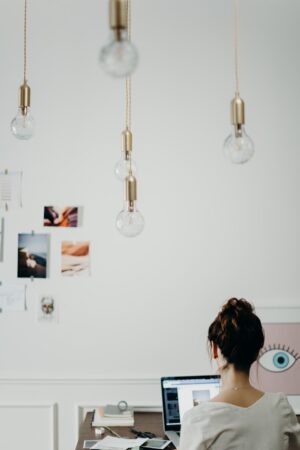 Camayak Free
Not sure how a tool like Camayak can fit into your publishing process? Camayak Free is ideal for you.
Camayak Free offers:
Unlimited Writers: Whether you have 3 or 300 contributors, they can all use Camayak. Our customers have found that writers love how transparent the pitching, submission, and review process is with Camayak.
Simple Workflows: With Camayak Free, you can set up simple workflows with a single level of approval. You'll no longer track the status of each piece through email, spreadsheets, or a made-for-anything project management tool like Asana. Instead, simple workflows integrate the review and approval process.
Automation: How much time do you spend on mundane tasks for each submission you receive? With automation, Camayak handles those steps while you focus on the work that matters most.
Automatically publish on your CMS: With the push of a button, you can publish content from Camayak to your CMS. We integrate natively with WordPress, Drupal, TownNews, LinkedIn, and Shopify. Plus, with our open API, you can connect Camayak to any CMS that allows API integrations.
Automatic Writer Payments: Don't worry about forgetting to process a writer payment. In Camayak, writer payments integrate seamlessly with the approval process. Once a piece is approved, Camayak schedules the payment.
Manage Pitches: If you find yourself searching through thousands of emails for that pitch you received last month, you will love managing pitches in Camayak. All pitches come through the same system that you'll later use to receive and approve submissions.
Up to 5 Active Assignments: Camayak Free customers can have up to 5 active assignments at a time, ideal for publications that have a slow but steady stream of writing. (Is five not enough for you? Check out Camayak Full.)
Up to 2 Editors/Approvers: With Camayak Free, two editors can manage pitches, communicate with writers, and approve submissions. (Have a larger team? Camayak Full may be a better fit.)
Single Desk: Whereas large organizations may have multiple desks, each with its own pitch requirements and approval processes, smaller teams often have only a single desk. Camayak Free is a perfect fit for these single desk publications.
Connect to WordPress: No more exporting, uploading, or copy/pasting from your review tool into your CMS. Camayak Free integrates with WordPress, allowing approved content to flow directly into your site.
Camayak Basic ($20/month)
We're proud of how much we offer with the Camayak Free plan, but some teams need a bit more. For them, we're introducing Camayak Basic:
Pitch & Assignment Templates: Templates can further streamline your work. Rather than re-writing instructions for each pitch and assignment, let Camayak remember them as templates. Templates make it easier to ensure that content is consistent.
Branded Account: Use your business domain and branding. With the $20 plan, you no longer need to use a Camayak branded account. Customize your account to match your business.
Upload Media Files: Camayak Free allows you to upload up to 5MB of media per assignment, but that won't support multiple high-quality images or video resources. With Camayak $20, you can store media with the related projects.
Camayak Full
For organizations who need more, or who want to supercharge their editorial and publishing experience, Camayak Full is the answer.
With Camayak Full, you get:
Priority Support: Get access to hands-on help quickly. If your newsroom moves fast and you need assistance, you can't wait for support.
Full API Access: Integrate with almost anything with full API access. API access allows Camayak to support other programs (Like WordPress or Hubspot) and give you a streamlined experience.
Complex Workflows: Many publications have more than a single level of approval. If that's you, Camayak Full can support your needs.
Multiple Desks: In publications with numerous editors, it's common to have different processes, reviewers, and workflows for each desk. With Camayak Full, you can configure multiple desks and customize each desk's process as needed.
Much More: Schedule a demo with our team to learn more about Camayak Full.
Better Management for Your Editorial Process
Publishing can be complicated. Focus on the work that matters, not searching through pitches, following up to check on statuses, and manually migrating content.
Camayak has been working with publications like yours for over a decade. We're thrilled to be offering Camayak Free and Camayak Basic to reach a whole new set of users.