Many Shopify store owners aren't taking advantage of a big opportunity: their Shopify blog. Content marketing is one of the most influential drivers for inbound leads, yet, many Shopify blogs collect dust. Take advantage of this opportunity by building a lead-generating blog before other Shopify owners catch on to this tactic.
Content marketing is a strategic approach to drive traffic to your Shopify store by creating and distributing helpful content consistently.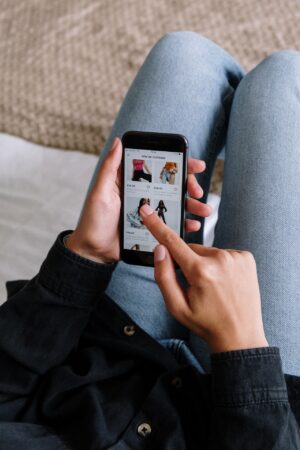 Why should your Shopify store have a blog?
Content marketing aims to create valuable, relevant, and consistent content that helps your customer solve a problem. Your blog provides a channel for distributing that content. Not only that, but the content you create will feed your social media and email marketing plan.
Many businesses have blogs, but they may not have an effective content marketing strategy. One mistake that companies make is to use their blog simply to post press releases and product announcements. While that content is relevant to the business itself, it's less relevant to potential customers.
With a strategy that focuses on what your customers want, your blog content can help customers find you, understand your brand, and trust your company. Without it, your business may just be spinning its wheels with content.
How do you increase sales through a blog?
When designing an effective content marketing strategy for your Shopify store, keep these tactics in mind:
Create content for your ideal customers
Address each stage of the sales funnel
Post frequently
Speak to your ideal customer, not to everyone
Content needs to be strategic, which starts with identifying your ideal customer's interests and needs. Let's look at an example: Helm Boots sells leather boots for men. Strong branding is at the core of their content marketing strategy. After a few minutes on their blog, you know a lot about their ideal customer:
interested in menswear and style
wants comfortable shoes that last
prefers artisanal products over mainstream brand names
Content marketing isn't about directly driving sales, so the content doesn't need to be about the products, as long as it's related to the ideal customer. The blog for Helm Boots is packed with content, but it's mostly not about boots. Instead, it's focused on lifestyle content, including a series of interviews with customers and curated recommendations for recipes, drinks, and films.
Provide content for each stage of the sales funnel
Once you have an idea of your ideal customer, it's time to figure out what content you need. Start by breaking it up by stages of the sales funnel.
The top of the sales funnel is discovery: your content helps potential customers to find your shop and understand what you sell.
The middle of the sales funnel is consideration: a customer gets to know your product and your brand.
The bottom of the funnel is purchase: a customer knows they want your product but needs to overcome their concerns and fears.
Your blog should include content that addresses each of these stages to build a strong content marketing strategy. Some content might address more than one point of the funnel, but it's useful to identify the primary goal for each piece of content.
We'll go more in-depth on each of these by looking at how Helm Boots and another Shopify store target different sales funnel stages. Our second example is BarkBox: a subscription service for dog treats and toys. They've operated with a compelling content marketing strategy for years.
Help customers to find your Shopify site with top-of-funnel content
Top-of-funnel content is all about discovery. You need your ideal customers to find your Shopify store. One way to accomplish this is to answer questions that your customers have. Although the questions could tie directly to the product, they could also simply be questions that your ideal customer might ask.
BarkBox does this exceptionally well: they have an entire category of content called "answers," with posts like Why Does My Dog Stare at Me? and What Are The Best Toys For Dachshunds? When their ideal customer searches for these questions, BarkBox shows up in the search results.
Another way to maximize top-of-funnel potential is to create content that customers want to share with their friends. For this category, BarkBox produces slideshows of dog pictures like 18 Dogs Who Don't Approve Of This Water Torture You Call "Bath Time." With easy-to-share content, blog visitors expand your reach just by wanting to share the joy of laughing at silly dogs.
Middle-of-funnel content answers questions about your products and brand
Once a customer reaches the middle of the sales funnel, they know your brand and might be interested in buying. To help them decide, figure out what questions they have about your product or your store.
What questions do your customers ask most frequently before buying? Create a blog post that answers each question. With these posts, you're anticipating questions that a customer may ask.
For BarkBox, middle-of-funnel content includes the articles What size BarkBox should I get? and Are your toys safe?
Over at Helm Boots, they're answering middle-of-funnel questions with articles on resoling Helm boots, maintaining leather shoes, and choosing the right size.
Address your customers' worries with bottom-of-funnel content
By the time a customer reaches the bottom of the funnel, they're almost ready to buy, but they have to overcome that nagging worry, "What if I regret this purchase?" Bottom-of-funnel content is all about reassuring a customer.
One way to soothe those worries is with testimonials and customer reviews. BarkBox shows customer stories right on their homepage, alongside snapshots of the happy dogs. (The pictures help the reviews seem less anonymous.)
Helm Boots has a massive bottom-of-funnel hurdle: their boots are more expensive than the average leather boot you'd buy at the mall. Before purchasing, their customer wants to know that they're getting something extra for the premium cost. To help their customer understand, Helm has deep-dive articles explaining the manufacturing process. They highlight the materials with phrases like "Leather is a lot like a lot of investments in that you get what you pay for." They reassure buyers that these boots won't fall apart: "quality that will last generations." They also, indirectly, compare their product to the competitors: "the US market is crowded with low-quality goods." All of these phrases push the message that Helm Boots are worth the extra money.
Bottom-of-funnel content needs to focus on reassuring potential buyers that your product is right for them.
Find the right topics for your Shopify blog
When deciding what topics to write about, consider these questions:
What are the interests of your ideal customer?
What stage of the sales funnel do you want to target?
What problem does your product solve?
How does your product help the customer live their ideal life?
Do you have influential customers who would be open to collaborating?
What questions do you get most often?
What objections do you get from prospective customers?
How do you overcome objections?
After that, it's just a matter of producing and publishing content.
Streamline your process and publish content frequently
We've shown you examples from BarkBox and Helm Boots above, but we haven't talked about how to get the content for your Shopify blog. There's no end to the innovative content ideas, but your business doesn't have an infinite budget for content developers.
That's why user-generated content is powerful. Happy customers are glad to share their thoughts on your product if you make it easy.
How do you get user-generated content?
Offer incentives like discount codes to encourage customers to share their experience with your product.
Create a strong social media presence and let customers know how to tag your brand. Pull social media posts into your site, or repost customer content on your social media profiles.
Make it easy for customers to submit reviews, photos, testimonials, and other content for you to publish. You can do this with Camayak's pitch functionality.
Collect more user-generated content through Camayak
Your customers may be happy to submit content, but only if it's easy for them. By setting up Camayak to receive user-generated content as pitches, you make it easier for contributors to submit content and for you to manage it.
Contributors appreciate the simplicity offered by sending pitches and submissions through a single system with greater transparency. One Camayak customer, CB Lounge, received 10x as many pitches per week after moving their pitch process to Camayak.
Manage content chaos with Camayak workflows
Organizing a content creation and publishing process can be a headache, but it's a necessity. Content marketing can't succeed without a steady flow of content, but you can minimize the headache. Shopify stores like yours get more done when they use Camayak to:
See which content is in-progress, in-review, or ready to publish
Automate repetitive manual tasks
Control how assignments move through the approval process
Publish content directly to their Shopify blogs
Whether your content is coming from internal teams, customers, or freelancers, streamlining the process means you can publish more frequently.
Content marketing can increase revenue for your Shopify store
Content marketing is a powerful way to drive traffic to your Shopify store, increase brand awareness, build trust between your company and your customers, help customers see your products' value, and increase sales. Done well, it can supercharge your business. But organizing a content process isn't easy.
That's where Camayak can help. Content marketing can be simple when you invest in the right tools.
By using Camayak to manage your Shopify blog, you can effectively manage contributors, scale your content marketing efforts, and build a valuable platform that turns casual browsers into customers and customers into raving fans.